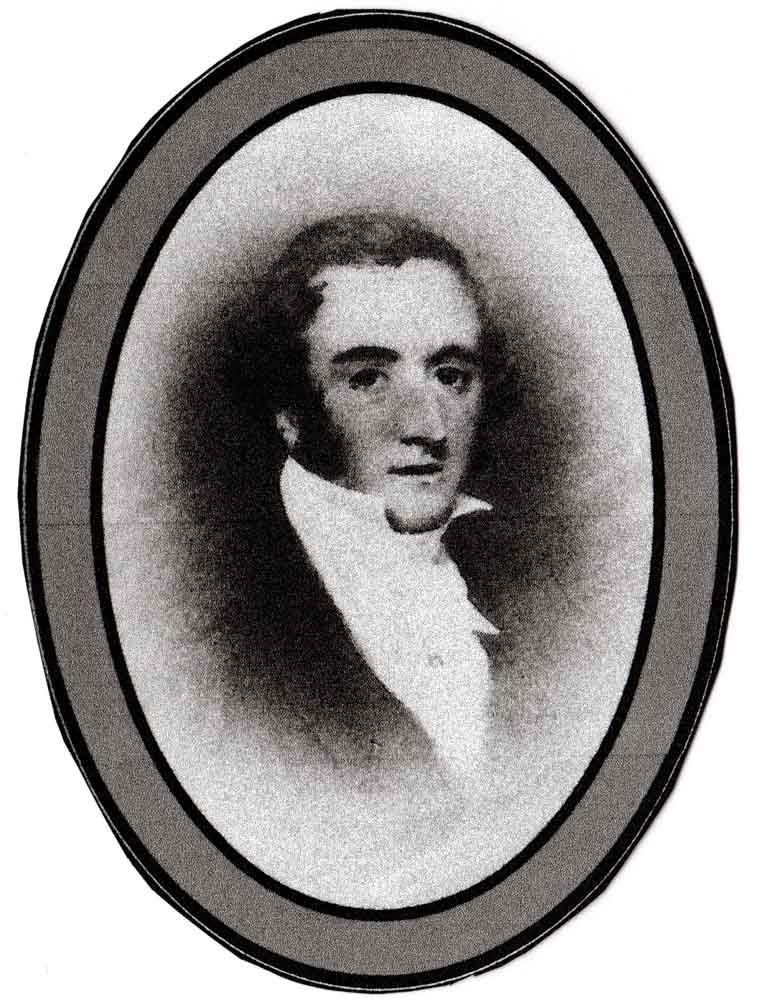 Photo Courtesy of Margaret Carty author of  William Broughton and the Kennedy Connection, Pub. 1987.  This is an excellent book about the Broughton & Kennedy family and their extended families.
Notes:   The descendants of William Broughton are many, a number of the familys  intermarried and much has been researched and written about them.
William Broughton was baptized in November 1768 at Chatham,  Kent, England, the son of Henry Broughton and Sarah, maiden surname unknown, second marriage surname Walker. He came to NSW in the First Fleet as a Free person, and Servant to Surgeon White. e served  in the Government's employ in Norfolk Island,  Hobart and Sydney. He was granted small plots of  land in 1793 and 1795. In 1811 he had been granted 1000 acres near Appin, NSW.  He was appointed Acting- Assistant- Commissary-General in 1814.
Between 1792 and 1807 William Broughton  had five children by Elizabeth Heathorn (alias Ann Glossop). Elizabeth (Ann) sailed for England in October 1809 in the Boyd but perished in the massacre in New Zealand of all on board except three, of whom her daughter, Betsy, was one.  Betsy was finally returned to her father, William Broughton, in NSW and joined the family with her step brothers and sisters, from the marriage on 4th December 1810 of her father and Elizabeth Charlotte Simpson, nee Kennedy. Betsy was sometimes known as Betsy of the Boyd. There is a portrait of Elizabeth Isabella Broughton by Richard Read, aged about seven years old, held at the National Library of Australia.
William Broughton died on 22 July 1821 and was buried at St. Luke's, Liverpool. Elizabeth stayed at Lachlan Vale, Appin and died on 20 December 1843. Governor Lachlan Macquarie reported of  William Broughton, that he performed "faithfull, honest, useful and arduous service for thirty years".  
Sources:   The Australian Dictionary of  Biography 1788-1850,  Vivienne  Parsons.
                     Family records.