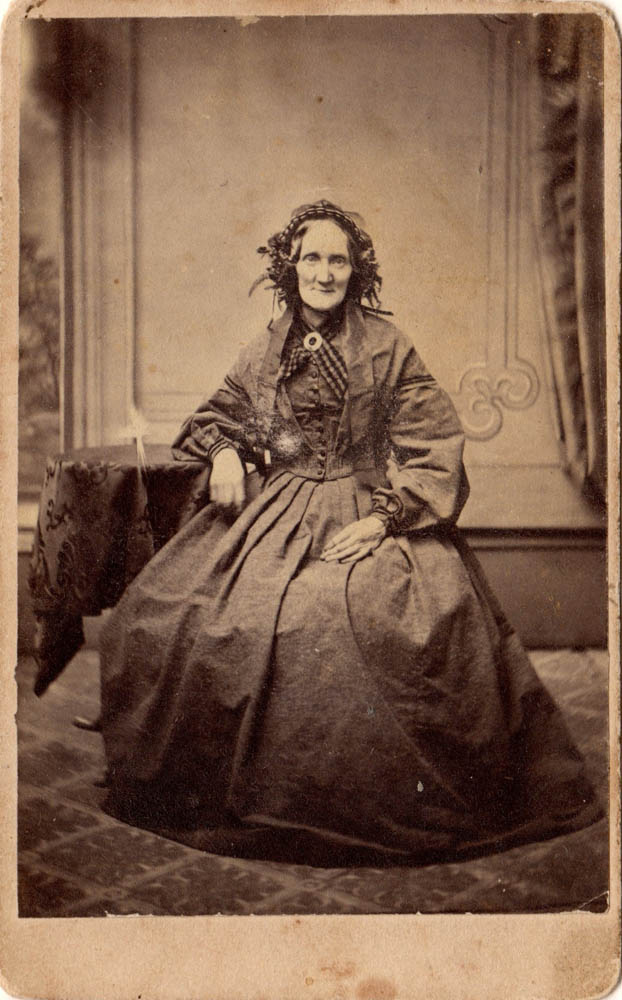 Notes:  Photo Courtesy of the Soady family ofBalranald, NSW
Catherine S. Lee's mother, Elizabeth Archibald, nee Wilson, was the daughter of James Wilson, Corn Merchant, and his wife, Alison Thomson. She was born in 1806 at Leith and died in 1869 in Edinburgh.
The Photographers Lawrie 7 Mitchell were at 31 St. Patrick's Square, Edinburgh in 1858-59 and later at North Bridge & Princes St.