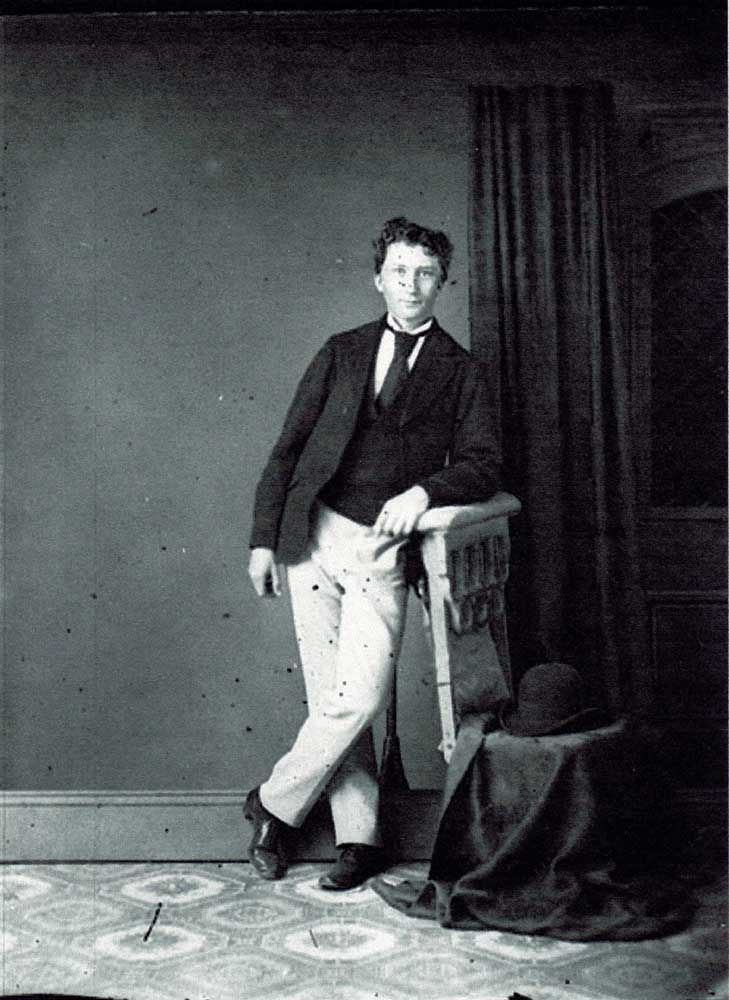 Photo Courtesy of State Library of  NSW  Holterman Collection.
Notes:  Francis W. Tress was the eldest son of William John Tress, who was the eldest son, of  William Richard Tress and his wife, Mary Anne Croaker. Sadly William John Tress died age 36 years,  just a few months before his wife, Henrietta Chippendale (Chippendall) gave birth to twins, William George and May Tress. So it would probably have been expected of Francis (Frank) that he helped to support his mother and younger siblings. He was a Clerk and a Policeman, he married but he and his wife, Wilhelmina Perry, did not have any children.
Frank Tress' Grandmother, Mary Anne Tress, nee Croaker, was the daughter of John Croaker and his wife, Susannah Kidder Kemp. A  very informative book about John Croaker  titled,  John Croaker Convict Embezzler written by John Baker and Russell Craig, was published in 2000.