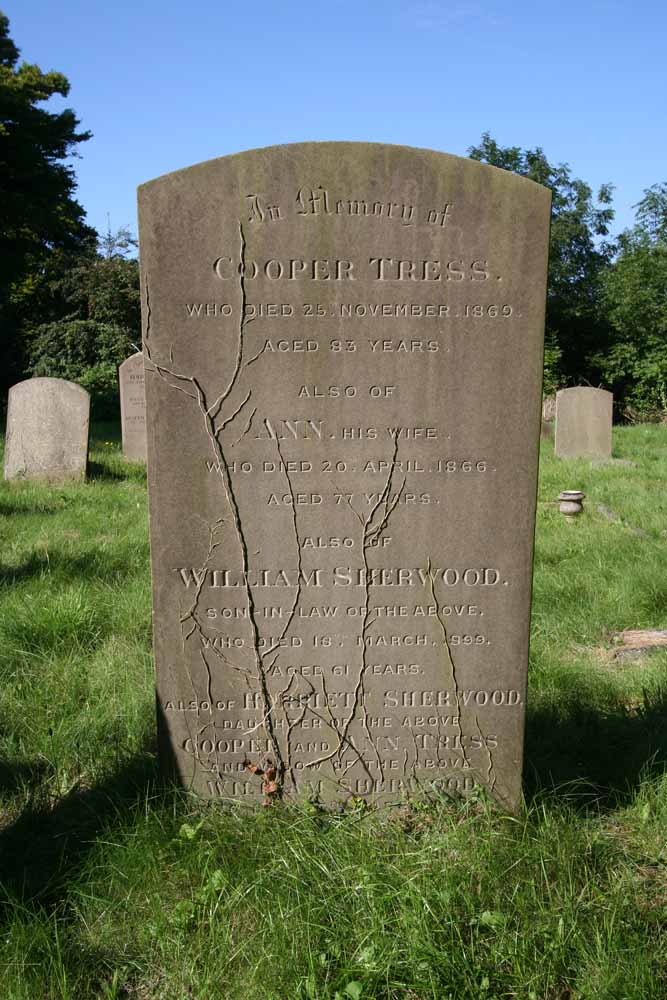 Photo Courtesy of Dan Cox, Reading, England, via Flickr.
The full inscription on this headstone reads:
In Memory of COOPER TRESS,
who died 25th  November 1869, aged 83 years
also of ANN his wife, who died 20th April 1866, aged 77 years.
Also of WILLIAM SHERWOOD, Son-in-law of the above, who died 18th March 1900, aged 61 years
also HARRIETT SHERWOOD, daughter of the above COOPER & ANN TRESS and wife of the above, WILLIAM SHERWOOD.
Cooper Tress Snr. was the younger brother of Richard Tress, who emigrated to Australia in 1816 with his family, as Free Settlers.